Amjad Ali Khan, who was born in the sixth generation of Music's 'Senya Bangash' in Gwalior, got music in heritage.
At the age of 12, he performed the first public performance of solo sarod-playing. The legendary musicians were stunned by listening to a little boy's unique lyrics on the sarod.
In a special conversation with the BBC's Indu Pandey, sarod maestro Amjad Ali Khan narrated very interesting stories of his life.
Amjad Ali Khan had his technical expertise in sarod playing in his traditional manner and now he will once again program with his two sons Aman Ali Bangsh and Ayan Ali Bangs at London's Royal Festival Hall.
Recalling his past, Amjad Ali Khan said, "The days when Prime Minister PV Narasimha Rao was there, Princes Diana and Prince Charles had come in those days. The Prime Minister called me for dinner too. I did not know that a very special logo has been called, I went out with an old elderly shawl.
Upon reaching, I was guessed that dinner was for just 20 people, Dr. Manmohan Singh was the finance minister at that time. Dinner was in the open area and it became very cold. Suddenly the people sitting there started looking around, I asked what all are looking for? Knowing that Diana was getting cold, at first I hesitated whether I would give my old shawl or not? But I did not see his sufferings, so I wore my shawl on them. Diana said thank you to me, and at all times she kept her covered. "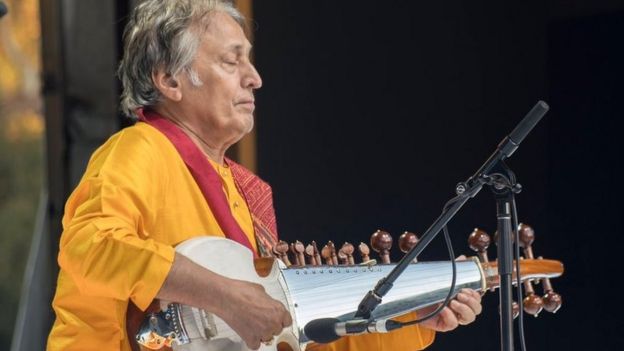 Regarding the live show held in London, Amjad Ali Khan said that performing at the Royal Festival Hall is the dream of everyone and they are very lucky.